Toon

Version 2.0 Toon

Toon is the main character from the webtoon "Toon"



Behind the Scenes
Edit
Toon is played by "Rob Johnston" and very loosly based upon him too.
About Toon
Edit
Toon is a character that isn't even from the AnimaShaun franchise. He is the main character from "Toon" which is a webtoon series created by "Rob Johnston" He made his first appearance in "Toon" in "The Six" which was a short animation telling the viewers about the upcoming series of Toon. His first appearence in "AnimaShaun" was in "Tribute To Toon"
Personality
Edit
Toon shares a few traits with Shaun from "AnimaShaun". Both of them have a good sense of humour, aren't TOO bright and are usualy quite immature. However Toon is somewhat of a "money maker" can earn money pretty quickly.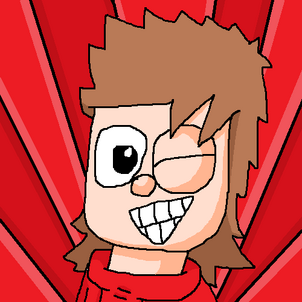 Toon loves Dr. Pepper. And his favourite colour is red, just like Shaun.
Toons face is just a simple round shape but his hair is really long a spiked up. He has something of a mullet too which fans out at the bottom. His eyes are black. Another little unknown fact is that Toons hair is actauly blonde and was dyed brown, this was revealed on "Coming Soon part 2" viewable on Metacafe. It may also be noted that Toon's nationality has changed several times but has been confirmed as South African.
Toon wears a red hoody and black trousers along with matching black shoes.
Appearences
Edit
*The Six (2010)
Locoroco Dies (2010)
Oli's Adventure (2010)
Can The Banana Confirm? (2010)
Jono's Magic Cardboard Box (2010)
It's Really Not Christmas (2010)
Toon: Journey To South America part 1 (2010)
A Tribute To Toon (2010)
Toon: Journey To South America part 2 (2010)
Hypno Toon (2010)
Toon: Christmas Special (2010)
Toon: Journey to China (2011)
AnimaShaun Episodes
Edit
Ad blocker interference detected!
Wikia is a free-to-use site that makes money from advertising. We have a modified experience for viewers using ad blockers

Wikia is not accessible if you've made further modifications. Remove the custom ad blocker rule(s) and the page will load as expected.